Fresh Setup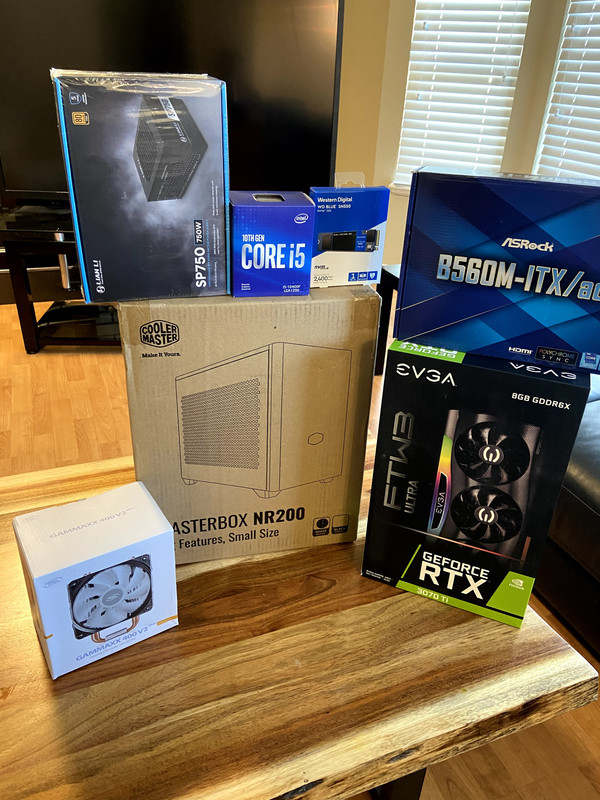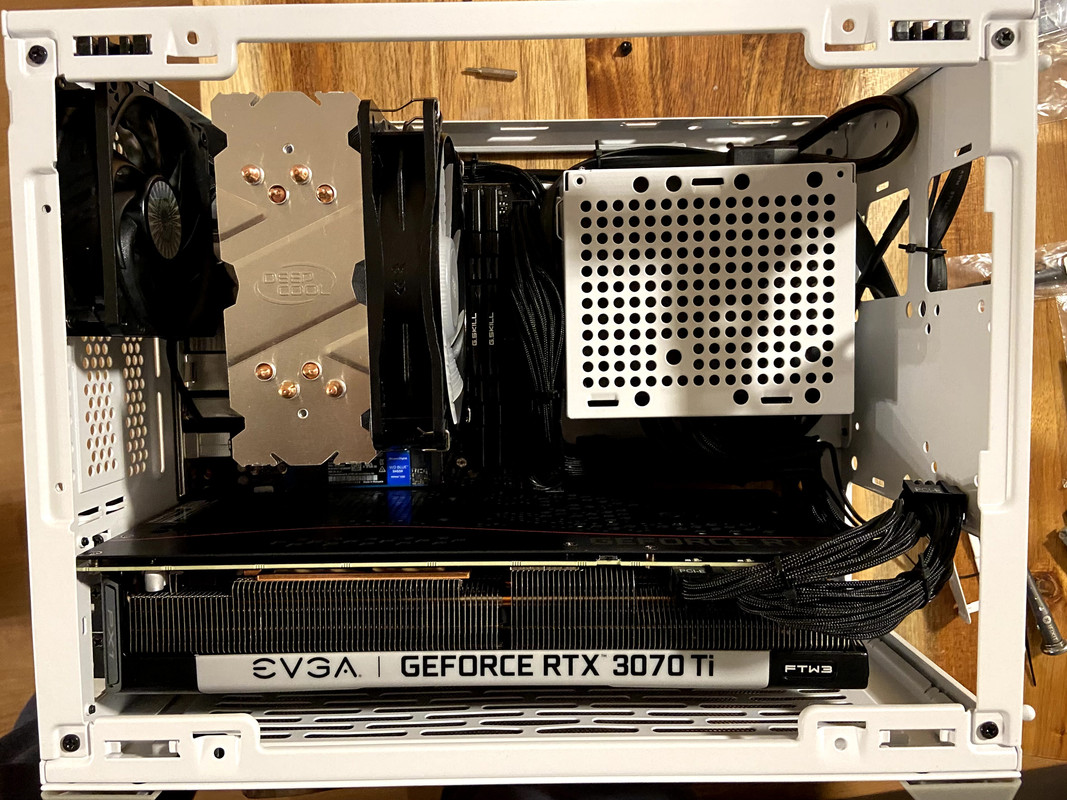 Overview
Purpose for the build is to work with CUDA for data science seperate from my gaming machine in compact build as I have limited desk space.
Parts List
Hardware Choices
I had $2k pre-tax/s&h budget in mind. Initially opting for 3080 due to VRAM but budget and availability had me step down to a 3070 Ti. I was sucessful at this goal
Why not 3070 non-Ti? Availability and marginal difference in "real" price had me opt for this Ti version. GDDR6X upgrade is worth it for me. Most reviews only did gaming related benchmarks but I would like my use case tested as well
I am big fan of EVGA cooler design and it shows in the temps I see. IMO EVGA has the best warranty and support in the industry
Asrock Mobo is basic but functional and ticks all the boxes for me for this build (from size to chipset RAM OC capabilities to headers to vrm to back I/O)
RAM kit is great for price to perf ratio and overclock ability and is minimum size for my use case
NVMe might not be what it was before WD nerfed the write speeds but it is still better than SATA speeds for not much of a price difference
PSU is well reviewed and by reputable manufacturer and satisfies the hungry GPU and it fits my budget
OS
Running Pop_OS! 20.04 (nvidia based installer). Why? It just works (most of the time)
Build Notes
Booted right up on the first try!
Overall impressed with this case, they thought about all the little things like push-fit side panels, PWM case fans, bracket to keep front panel headers together and modularity for the PSU bracket that make building a joy! The price point is good as well
Had no issues fitting the tall deepcool cooler in this compact case, no clearance issues with the RAM. Mounting mechanism wasn't difficult to work with
PSU cables were the perfect size for this build and made cable management easy
Issues
Couldn't fit to top 25mm thick case fan with this Asrock motherboard due to the position of the CPU socket. It was really millimeters away from fitting right in (Yes I tried removing the fan grills). I am confident that cooling won't be an issue. Not a deal breaker as I knew this going into the build. The ITX motherboard was the right price. April 2022 Edit: I was clearning the case and noticed that the PSU can be mounted a bit lower in the case and I was able to fit the top fan above the PSU
Slight GPU sag and it took a bit of manoeuvring to get the GPU in the case but it is again not really a deal breaker
Temps
I didn't see temps go above 65C (in Room Temprature) for both GPU and CPU in my limited testing
Idle temps were 30C for CPU and 39C for GPU
TensorFlow resnet50 benchmark 128 batch size with FP16: 853.77 Cats Per Second!!!
| Step | Img/sec | total_loss |
| --- | --- | --- |
| 1 | 869.2 +/- 0.0 (jitter = 0.0) | 7.858 |
| 10 | 870.4 +/- 5.8 (jitter = 4.1) | 7.863 |
| 20 | 860.0 +/- 5.6 (jitter = 9.9) | 7.841 |
| 30 | 866.0 +/- 4.1 (jitter = 4.9) | 7.887 |
| 40 | 856.3 +/- 4.7 (jitter = 10.7) | 7.968 |
| 50 | 855.2 +/- 4.2 (jitter = 11.7) | 7.871 |
| 60 | 854.8 +/- 3.7 (jitter = 17.1) | 7.889 |
| 70 | 856.5 +/- 3.3 (jitter = 10.3) | 7.896 |
| 80 | 853.8 +/- 3.3 (jitter = 17.1) | 7.900 |
| 90 | 854.5 +/- 3.1 (jitter = 12.0) | 7.719 |
| 100 | 854.0 +/- 2.9 (jitter = 15.1) | 7.897 |
| | total images/sec: 853.77 | |
Build Pics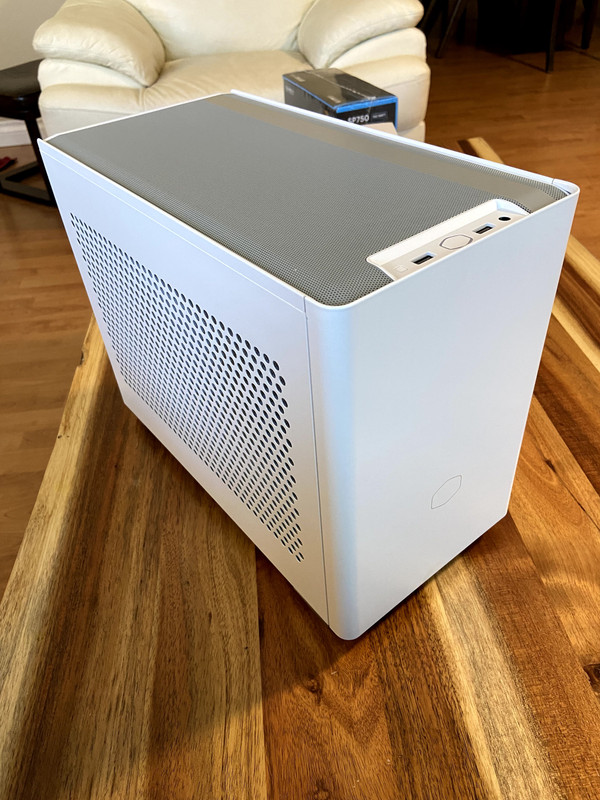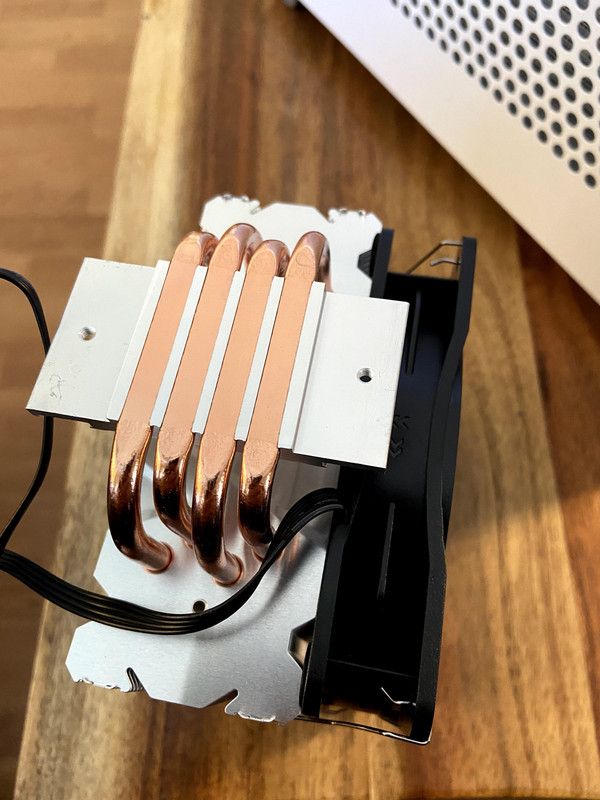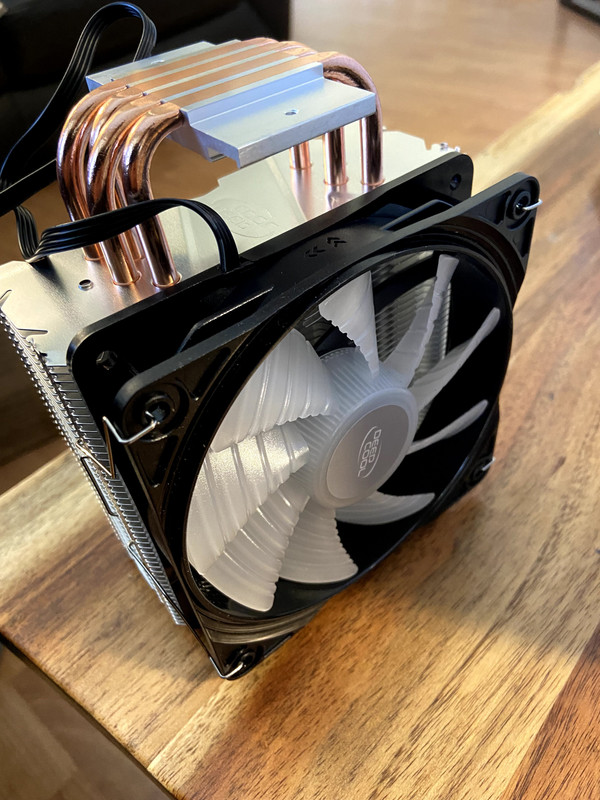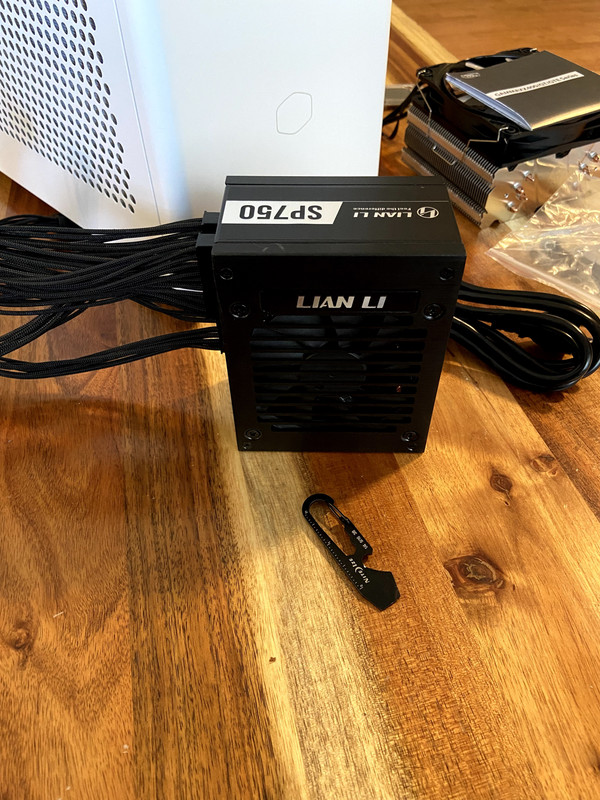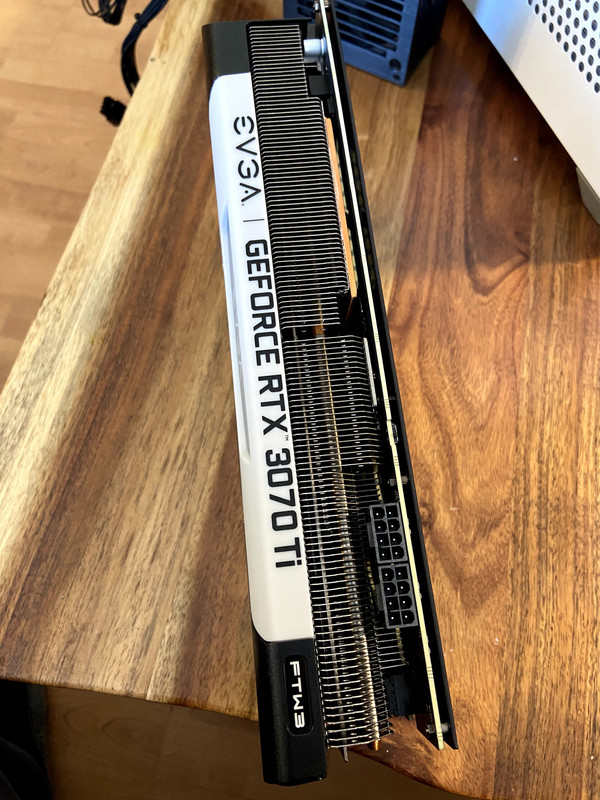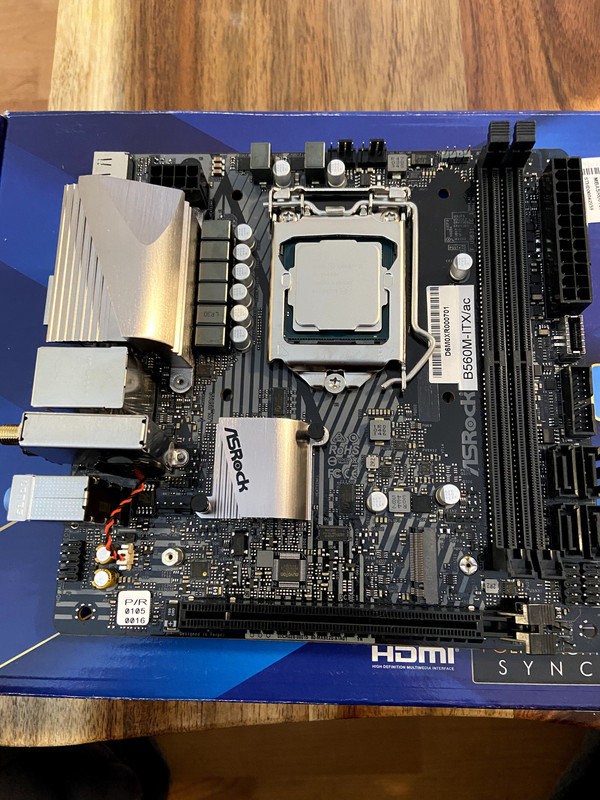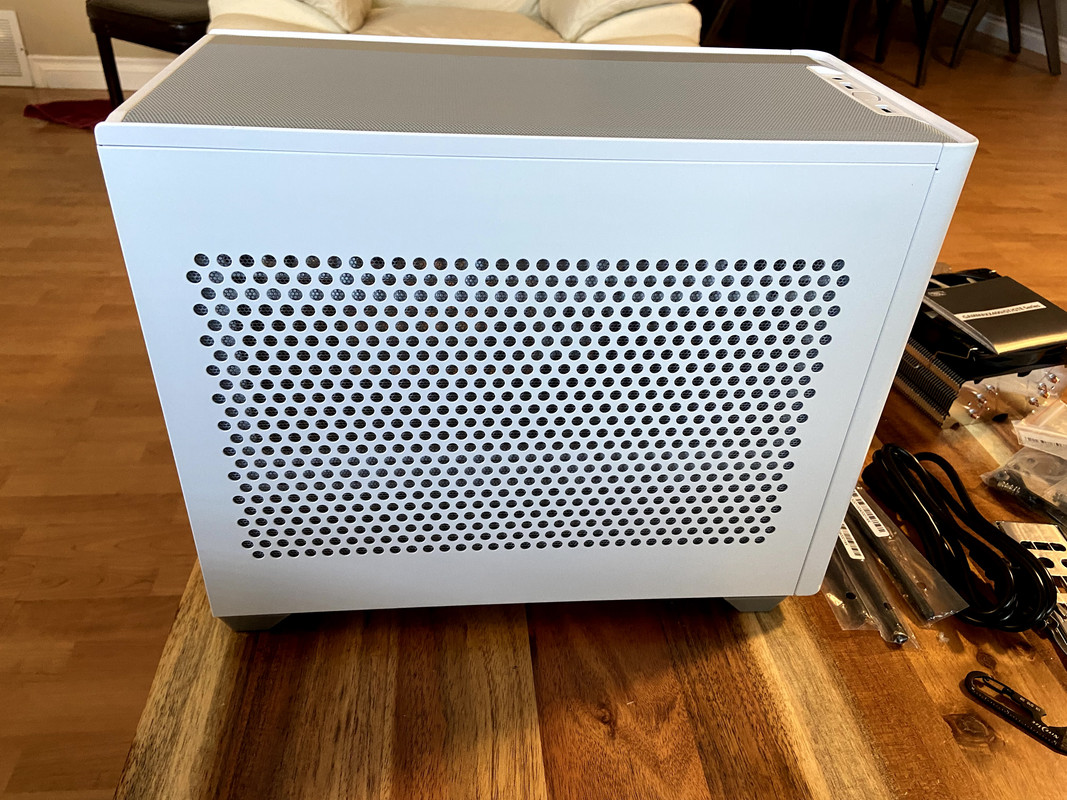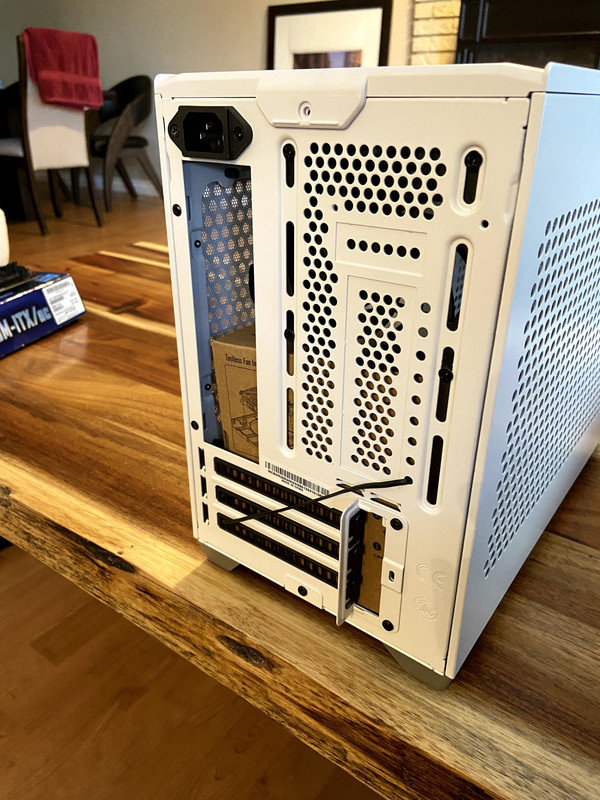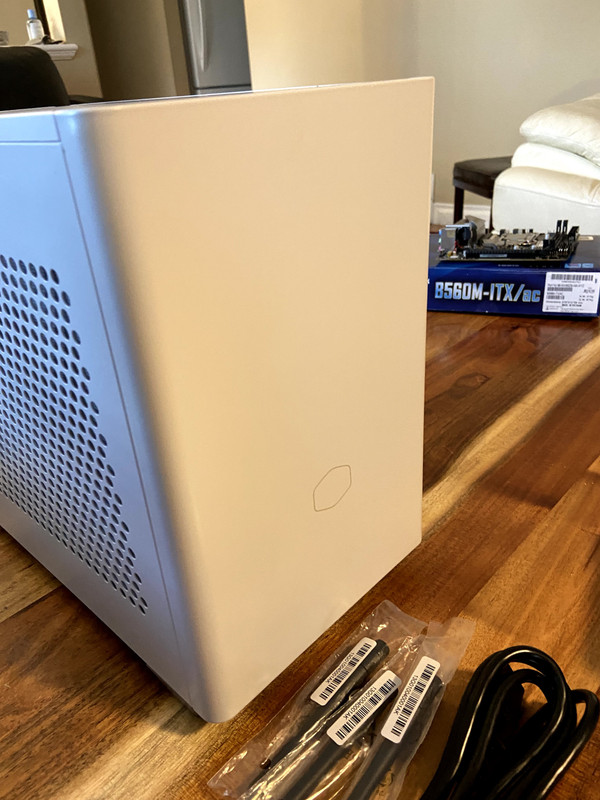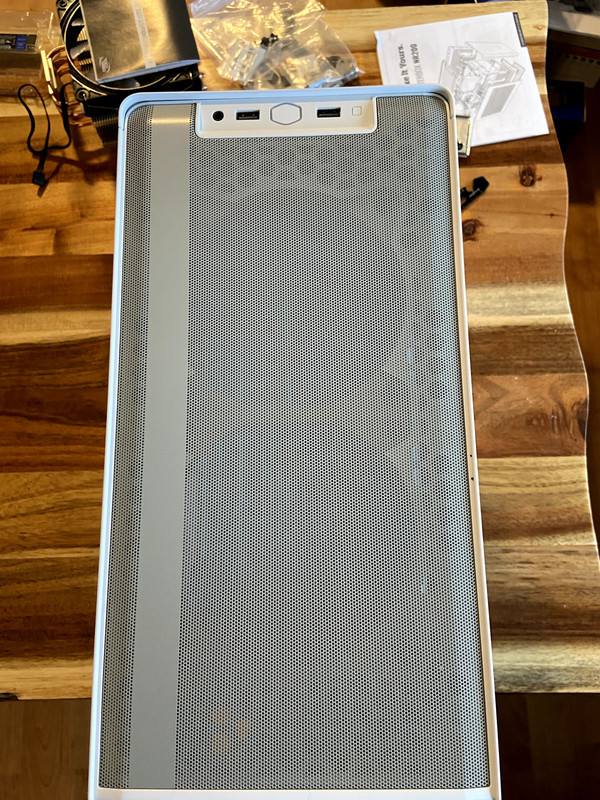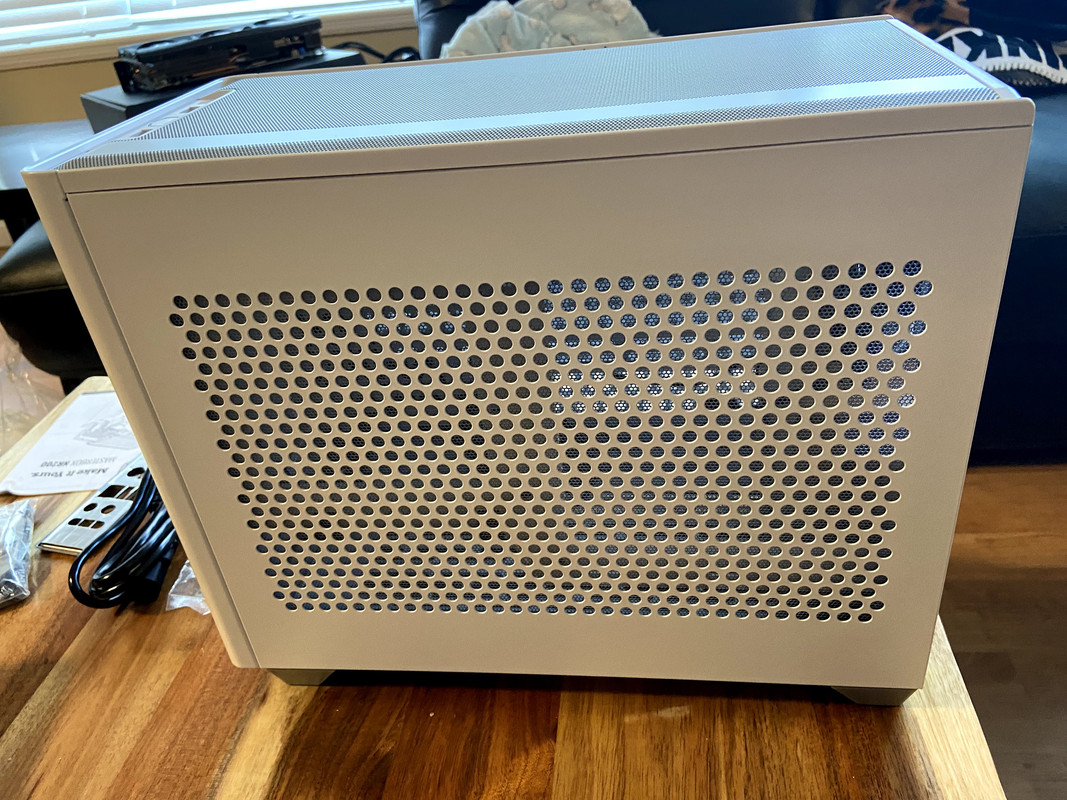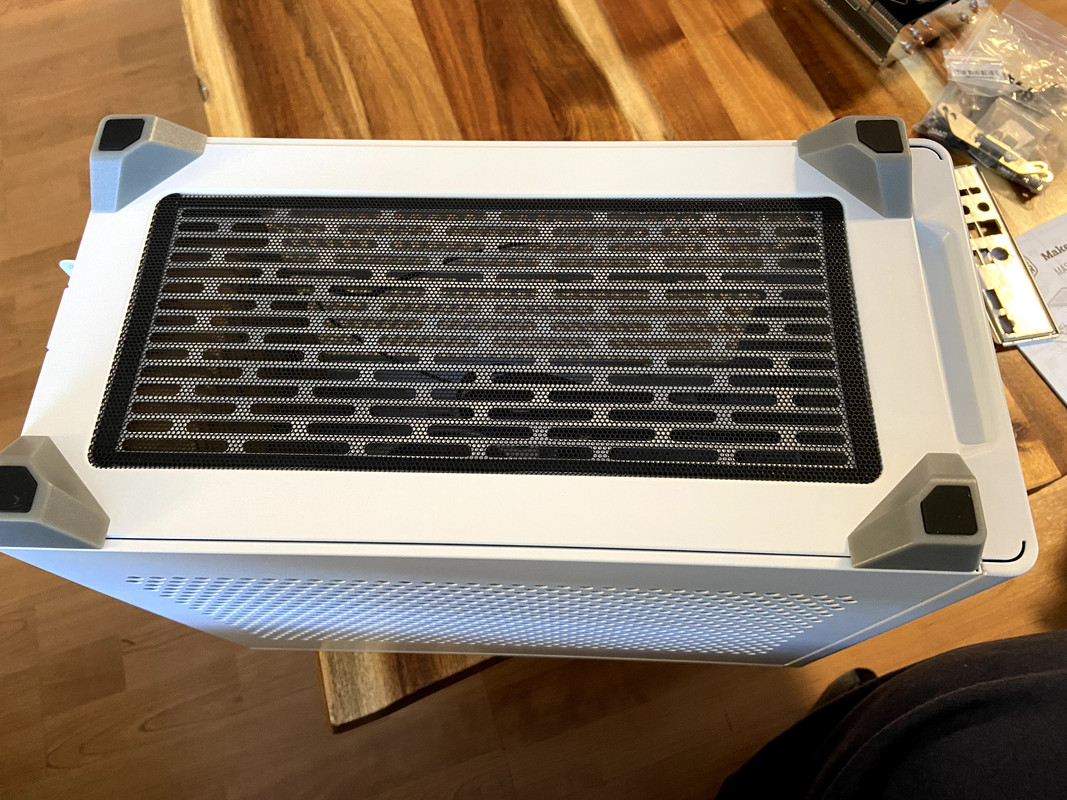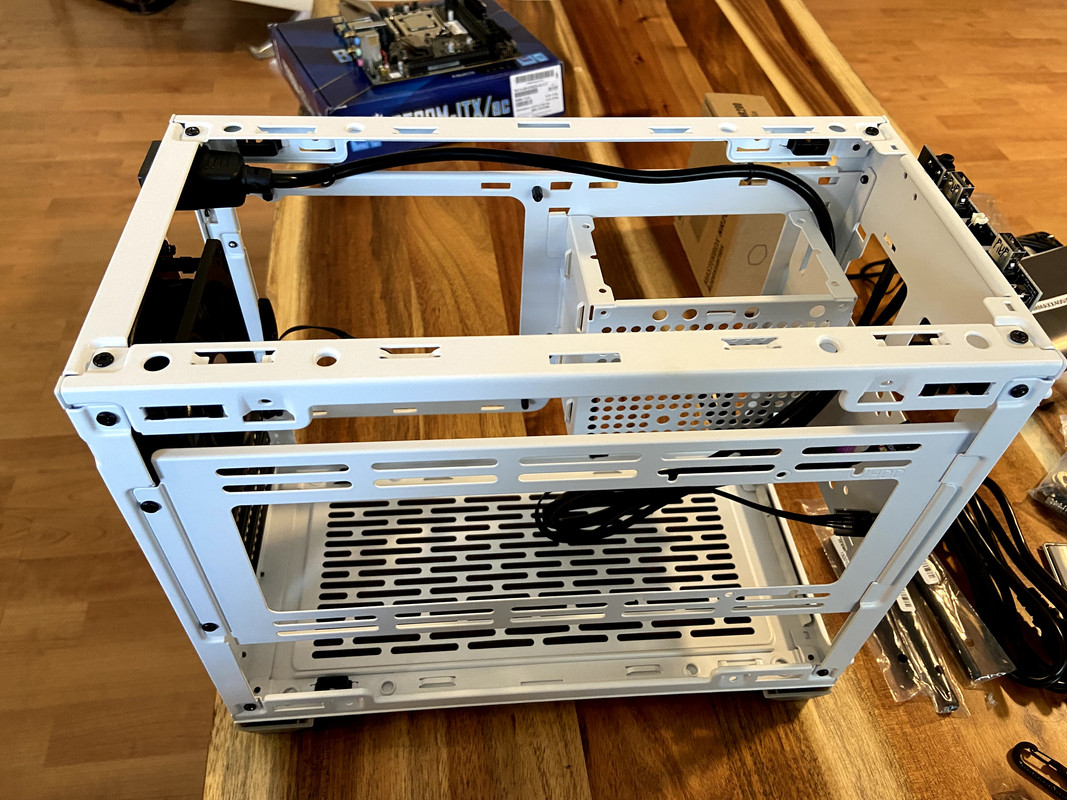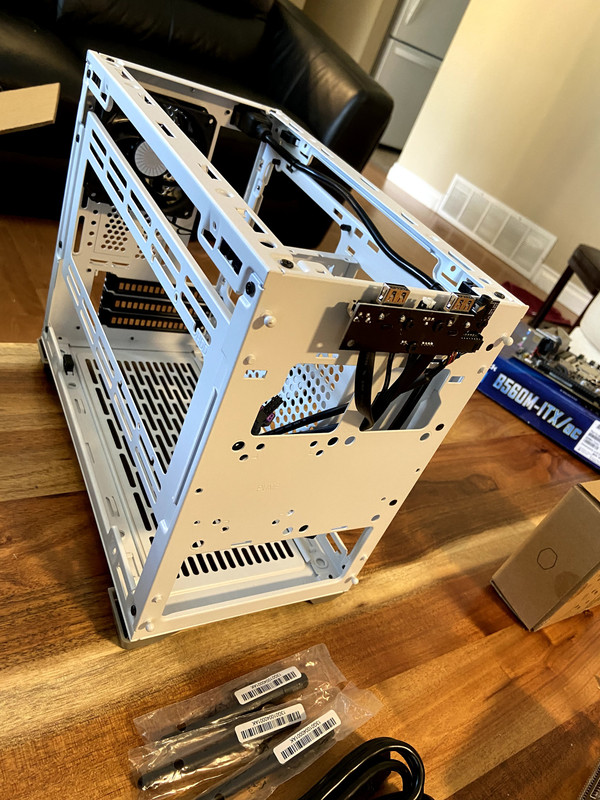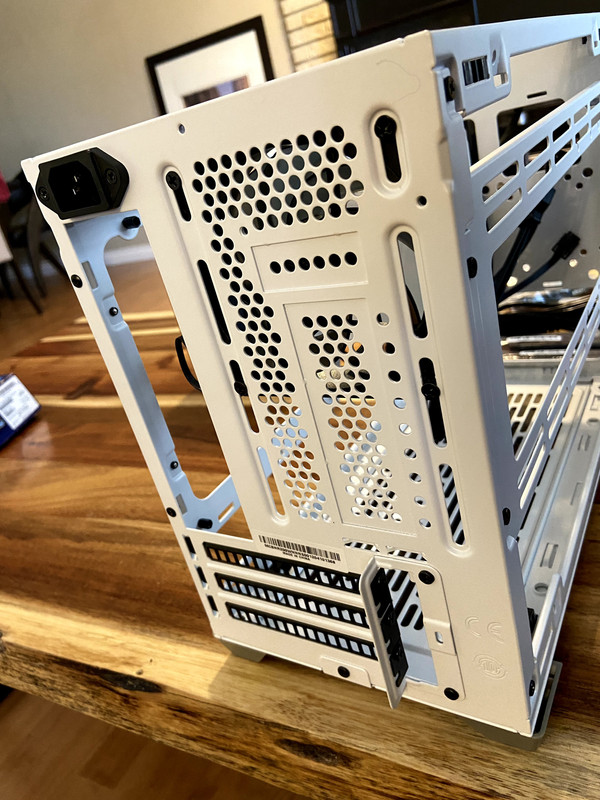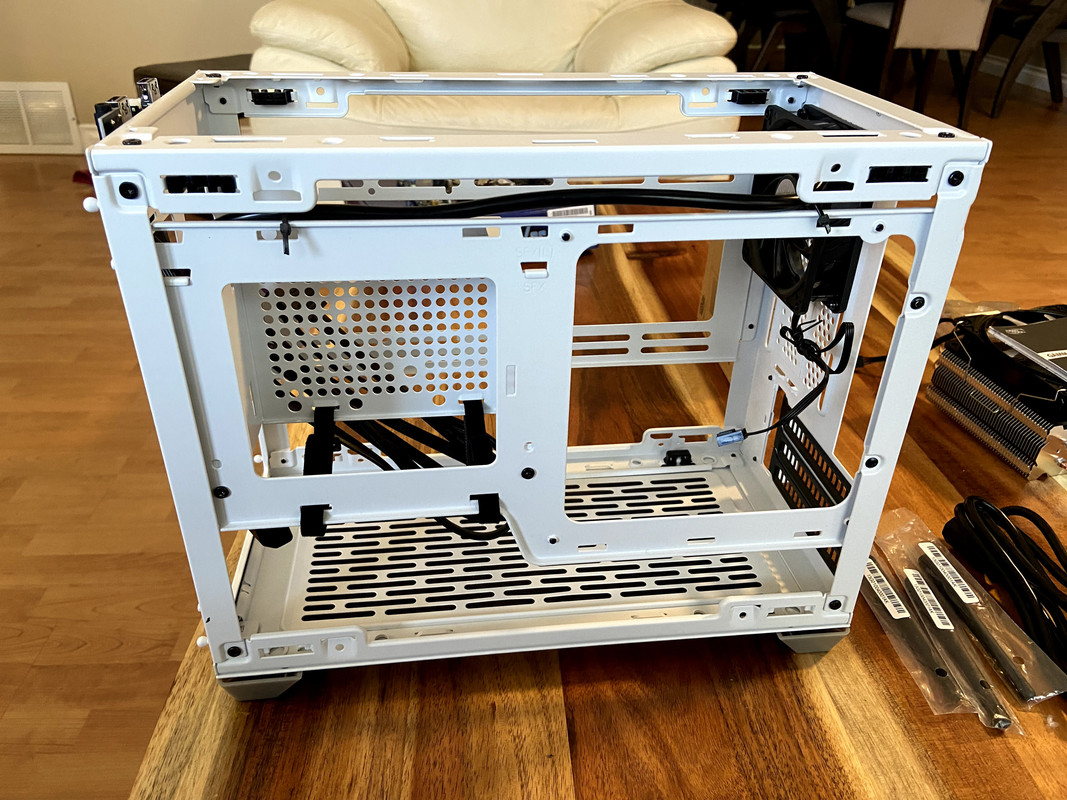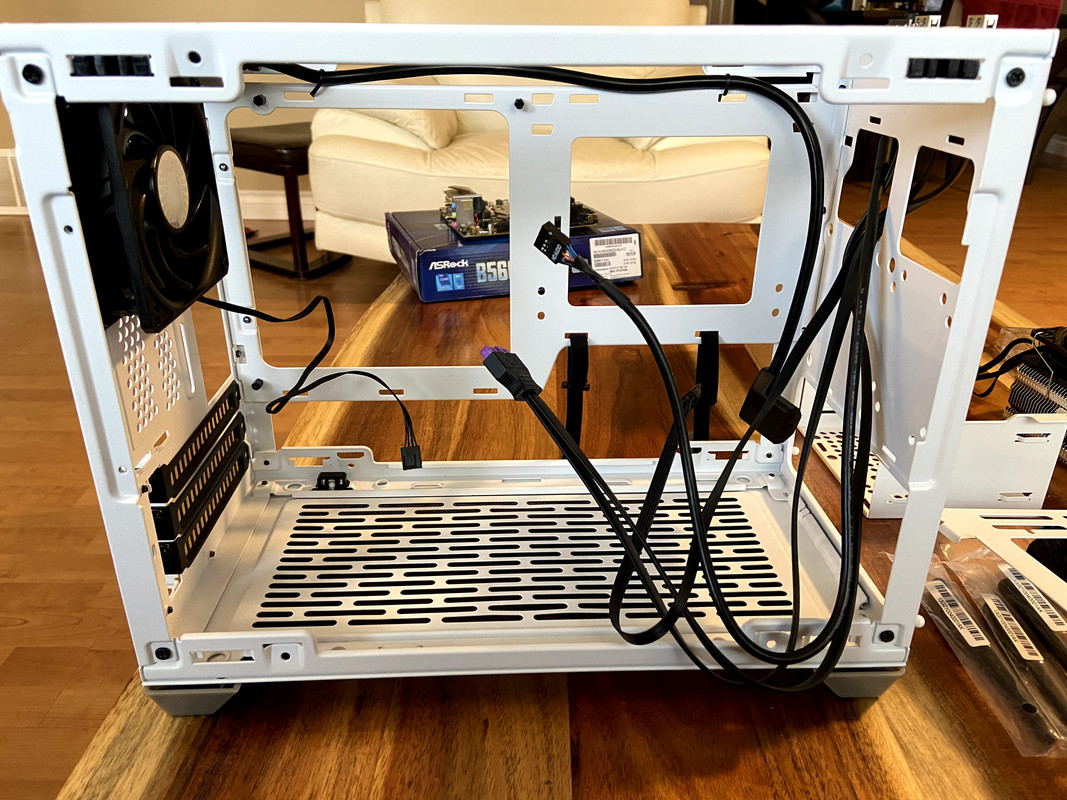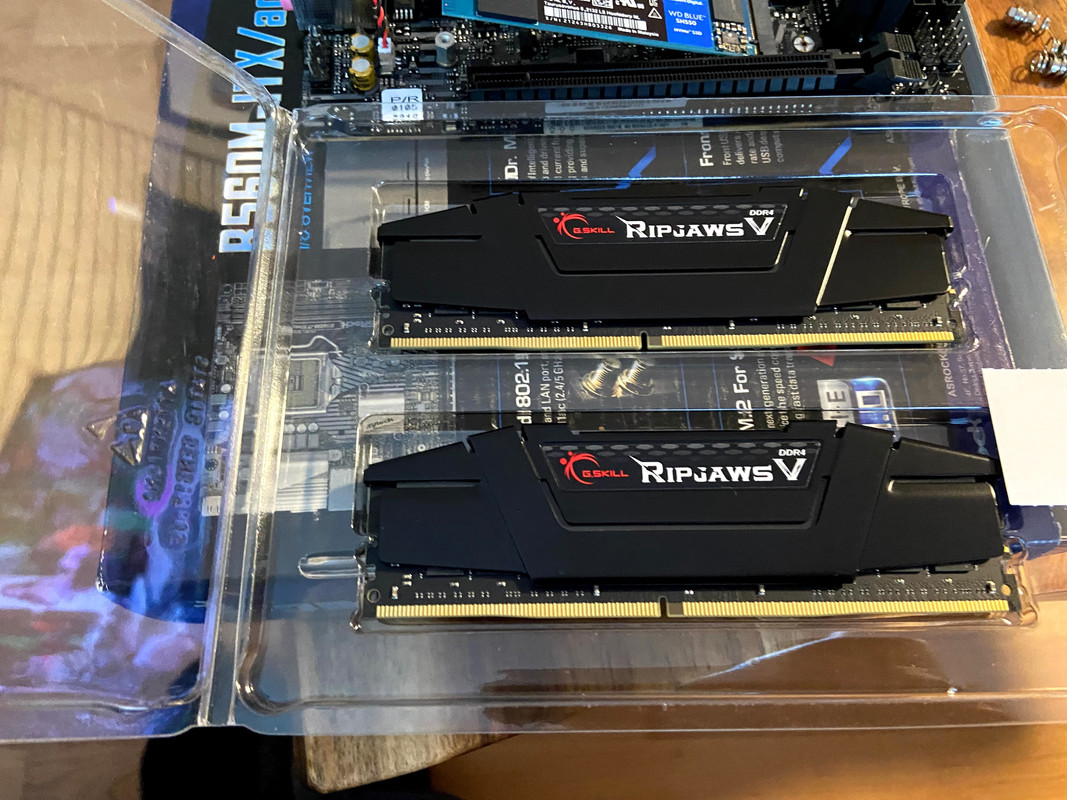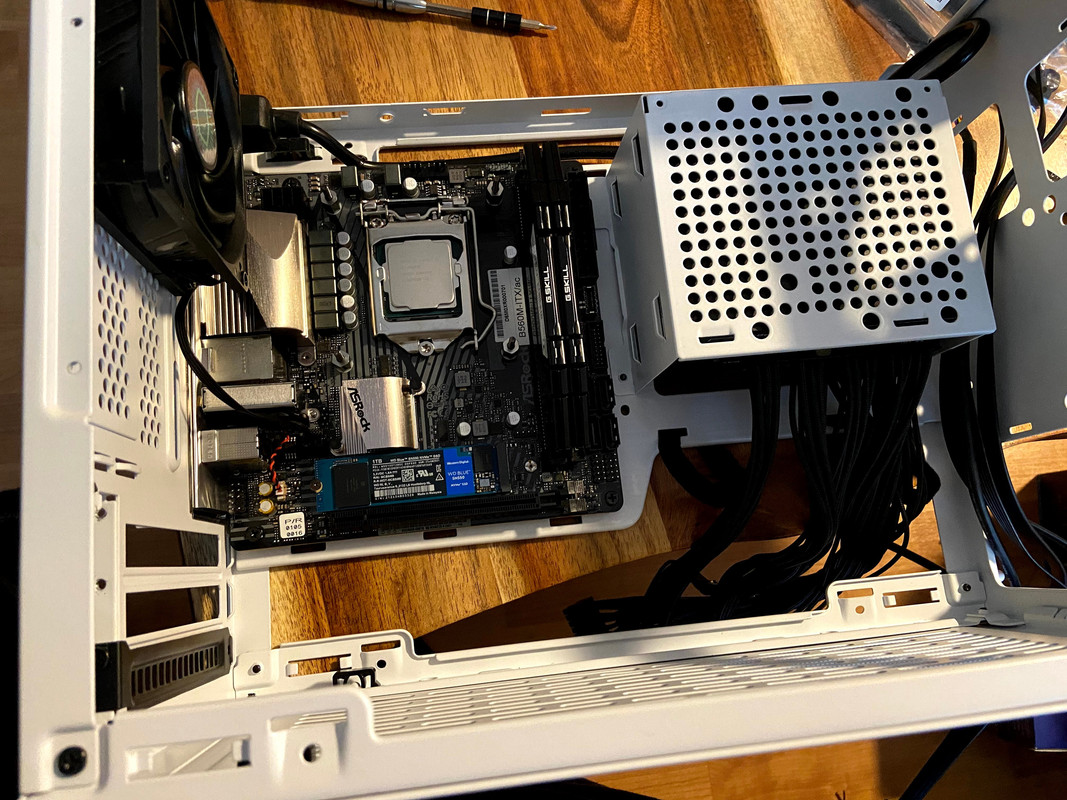 ---